Everything Everything are an English art rock band from Manchester that formed in late 2007.
The band have released four albums to date – 2010's Man Alive, 2013's Arc, 2015's Get to Heaven and 2017's A Fever Dream – and have been widely critically acclaimed. Their work has twice been shortlisted for the Mercury Music Prize and has received five nominations for Ivor Novello Awards.
Re-Animator is their Fifth album, released 21st August 2020.
Pre-Order
Kobalt Music needed a 3D specialist to work with Everything Everything on the Re-Animator campaign.
Red Light Management & Kobalt Music were seeking a graphic designer specialising in 3D. Taking direction directly from the band to produce artwork & promo material for the Re-Animator Album Campaign. With a tight turnaround, the main aspect of the brief was to have a digital / analogue feel to reflect the musical output of Re-Animator.
Logo Development
Working directly with drummer Michael Spearman to produce the 2020 Everything Everything logo as a starting point for the Re-Animator campaign.
The logo was open to experimental typographic solutions. After initial font selection a range of typographic concepts were produced to get a feel for the band's requirements.
The band settled on a simple approach for the logo with a subtle displacement to give analogue feel.
Photogrammetry
Raw scan data of the band was provided by Everything Everything's Jonathan Higgs. The 3D scans were used in the creation of the 'In Birdsong' Music video which Jon self produced using Blender.
The concept was to take the scan data and develop composition, textures and lighting while keeping a raw element to the scene. With the aim of producing a 3D image for the Re-Animator album artwork, press images & animations.
Texture, Lighting & Composition
Experimentation was key to the development process. The band had some suggestions on composition, which were visualised and developed in Cinema4D.
Early concepts featured the album title in a monospace font split into a grid around the edge of the artwork with a blue colour scheme.
Using Cycles4D as a render engine, custom reflective textures were developed & Lighting was achieved with HDRI.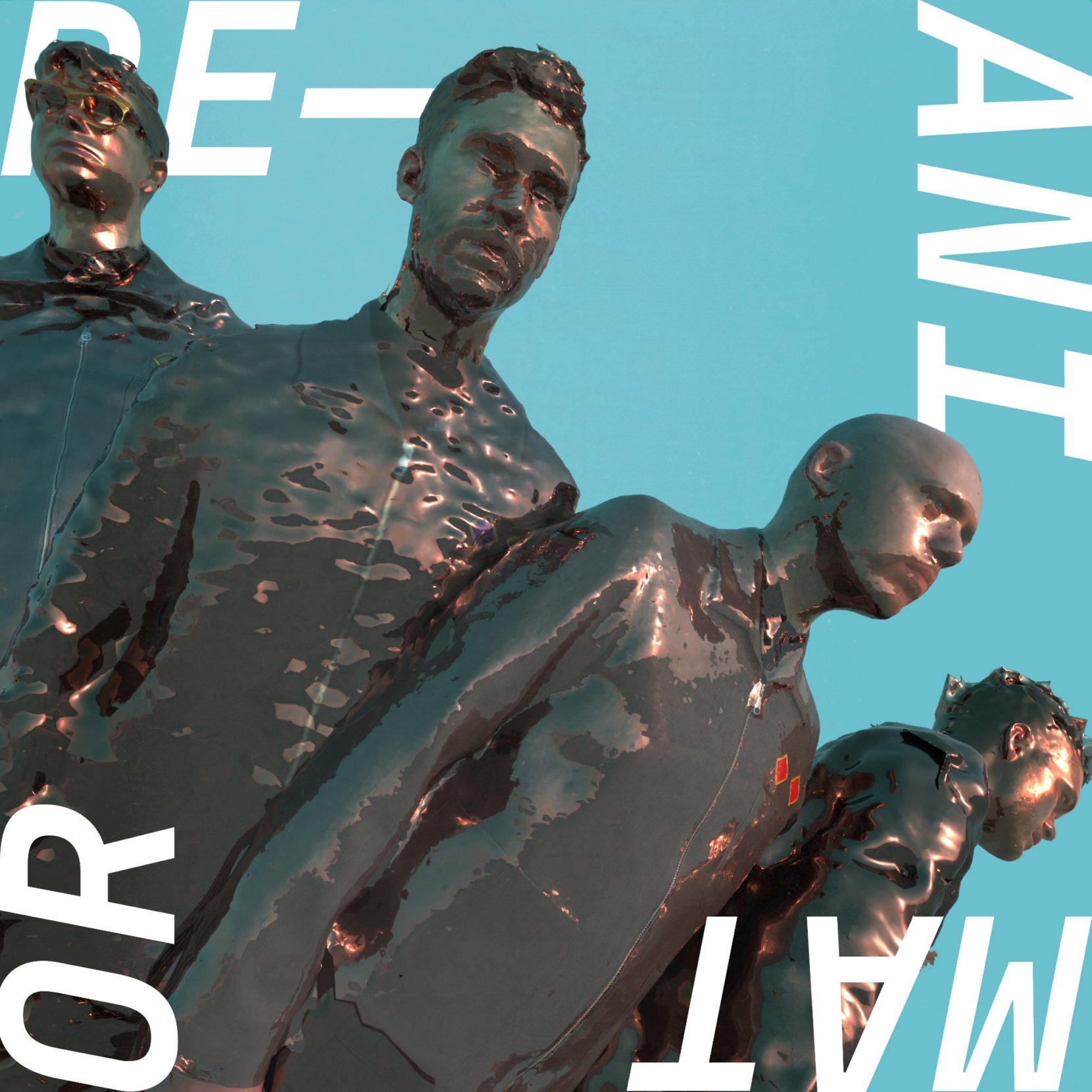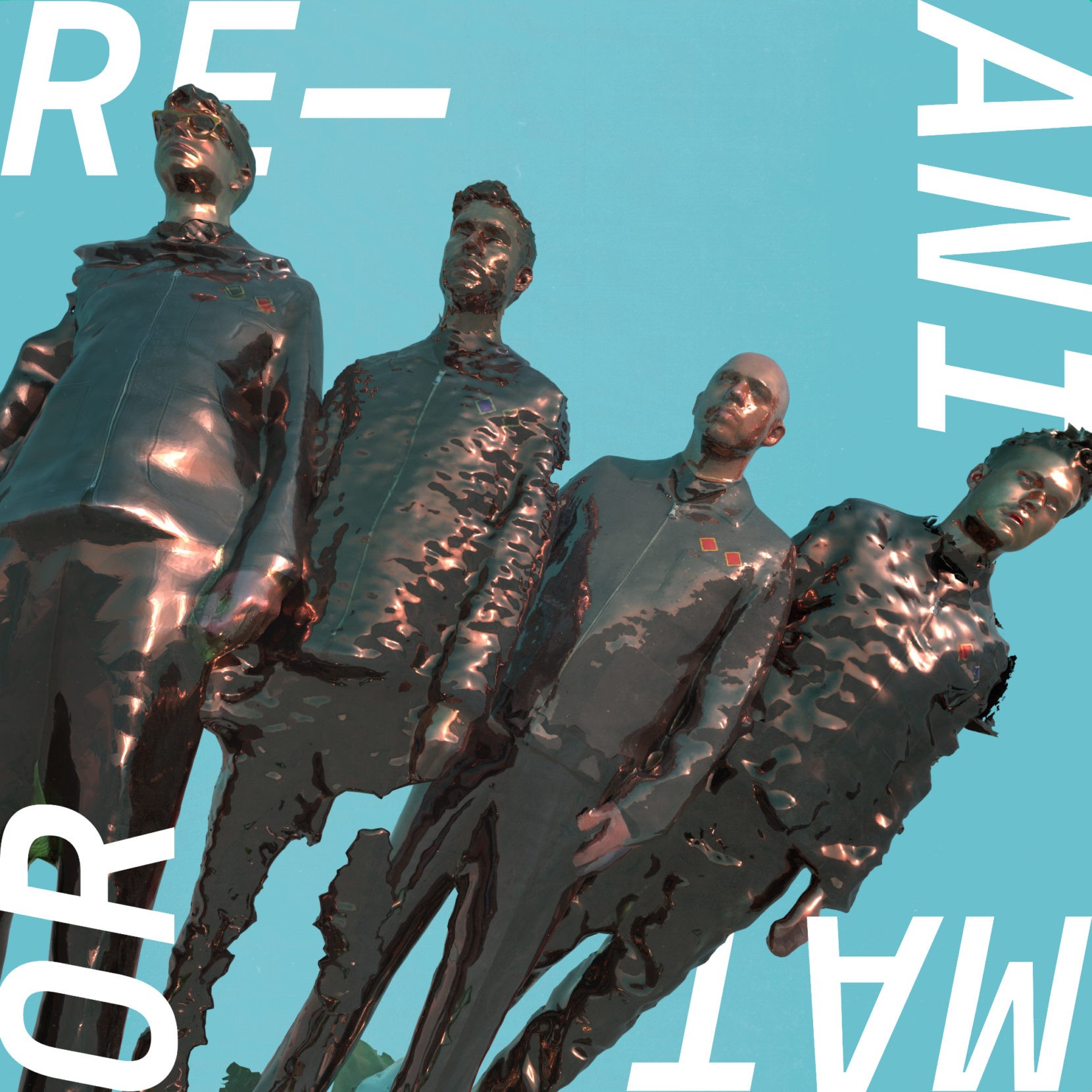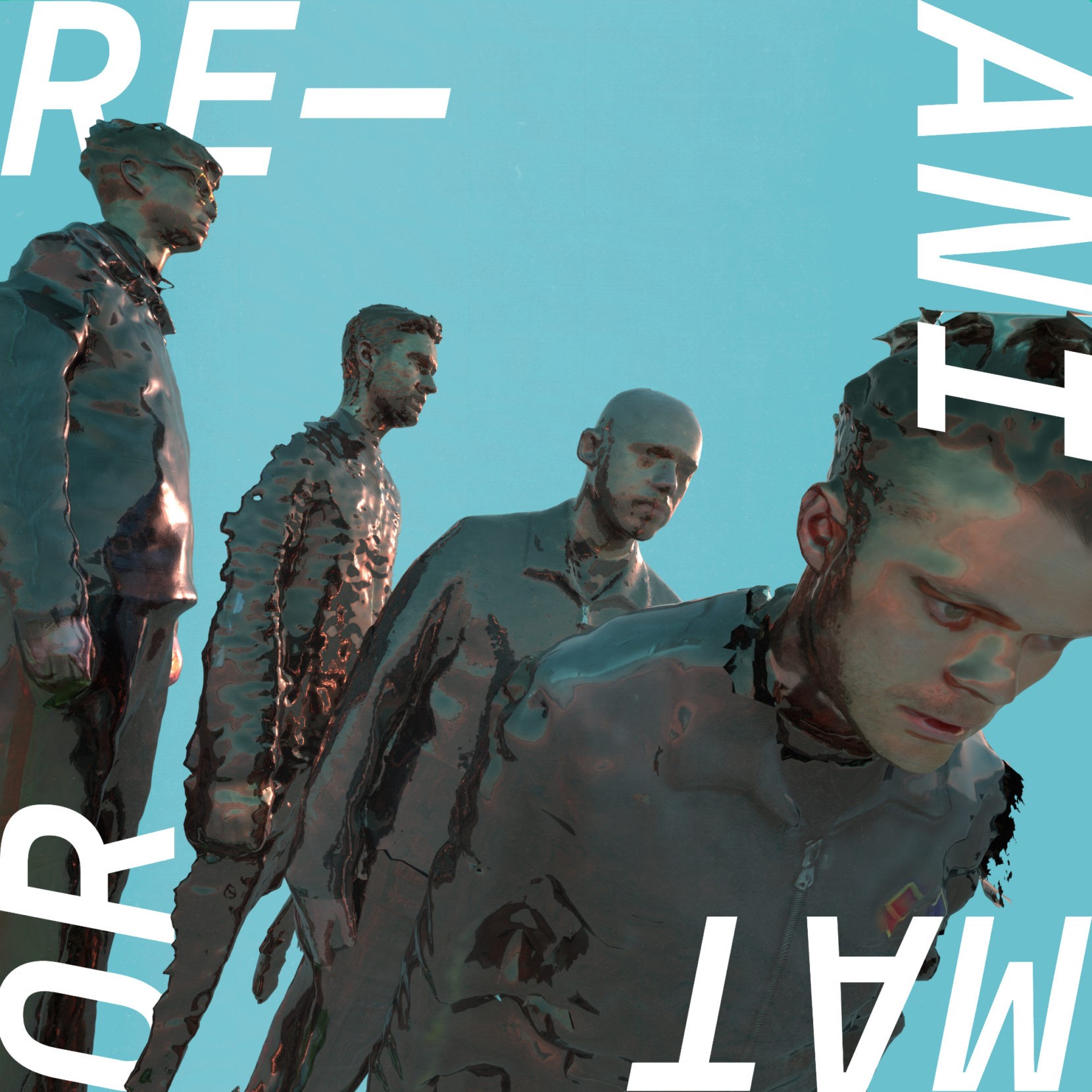 Re-Play
After further play & experimentation a final composition was selected with a fresh colour scheme. The composition was designed to work in both print & motion. A new title concept designed to sit in the background and reflect in the glossy surface to add depth to the scene.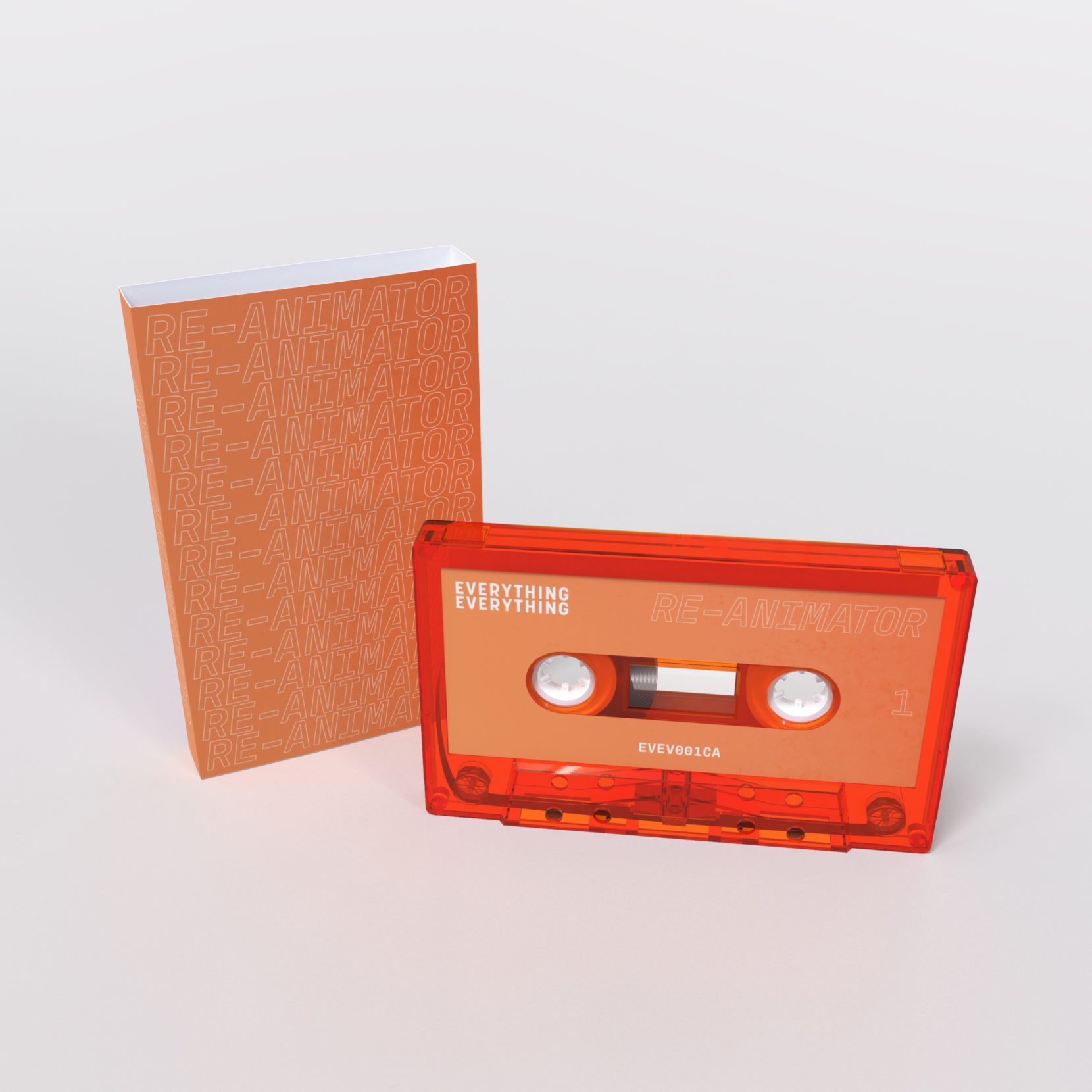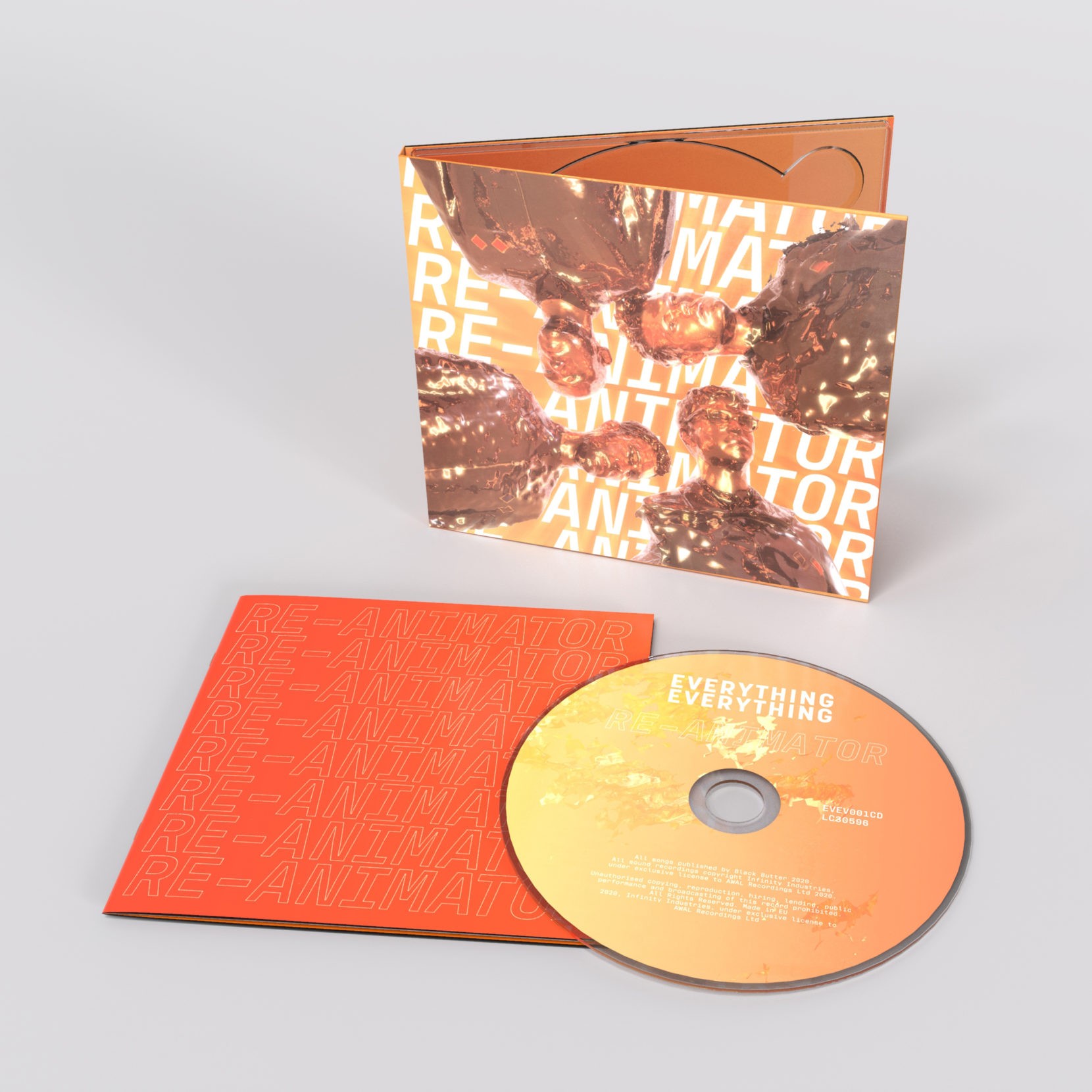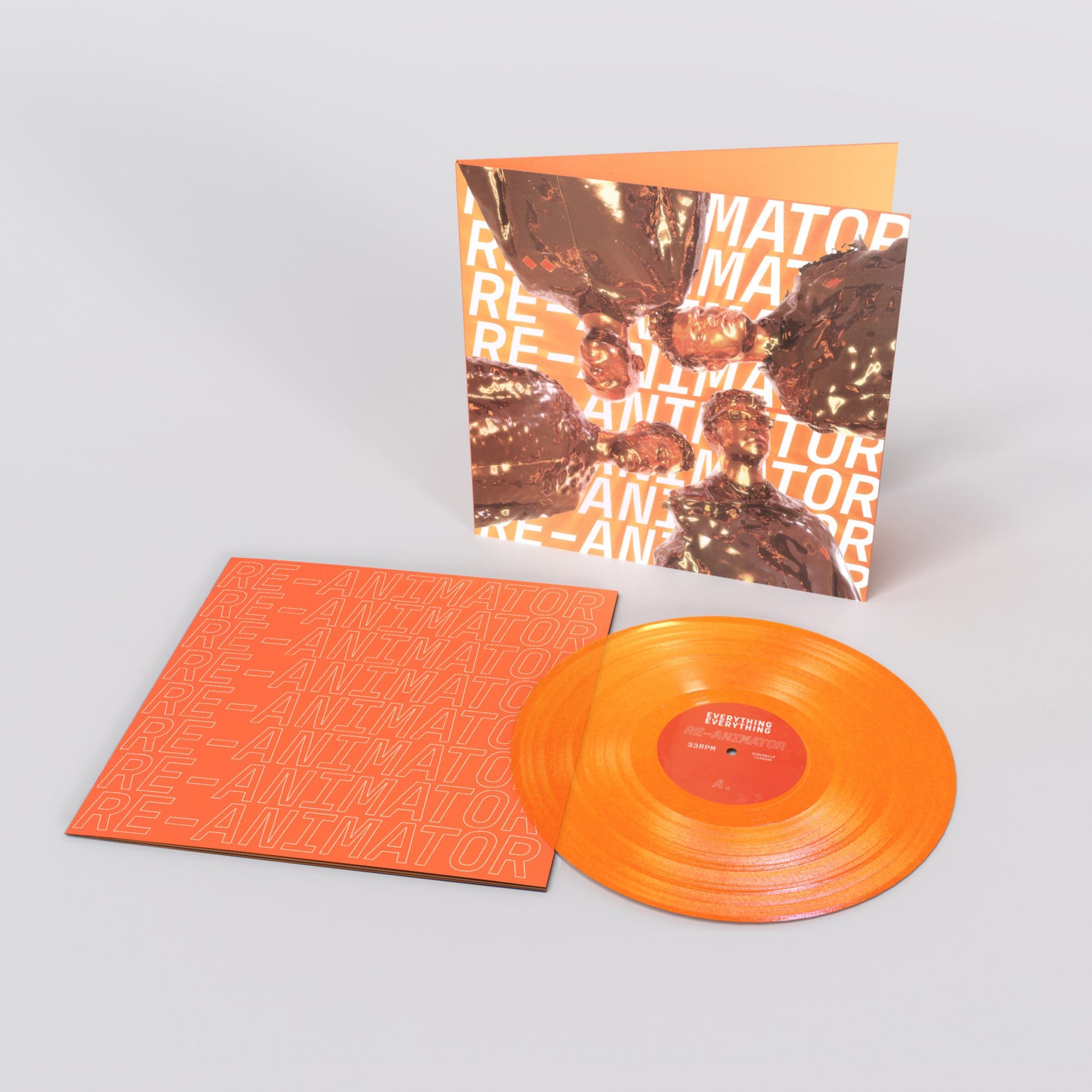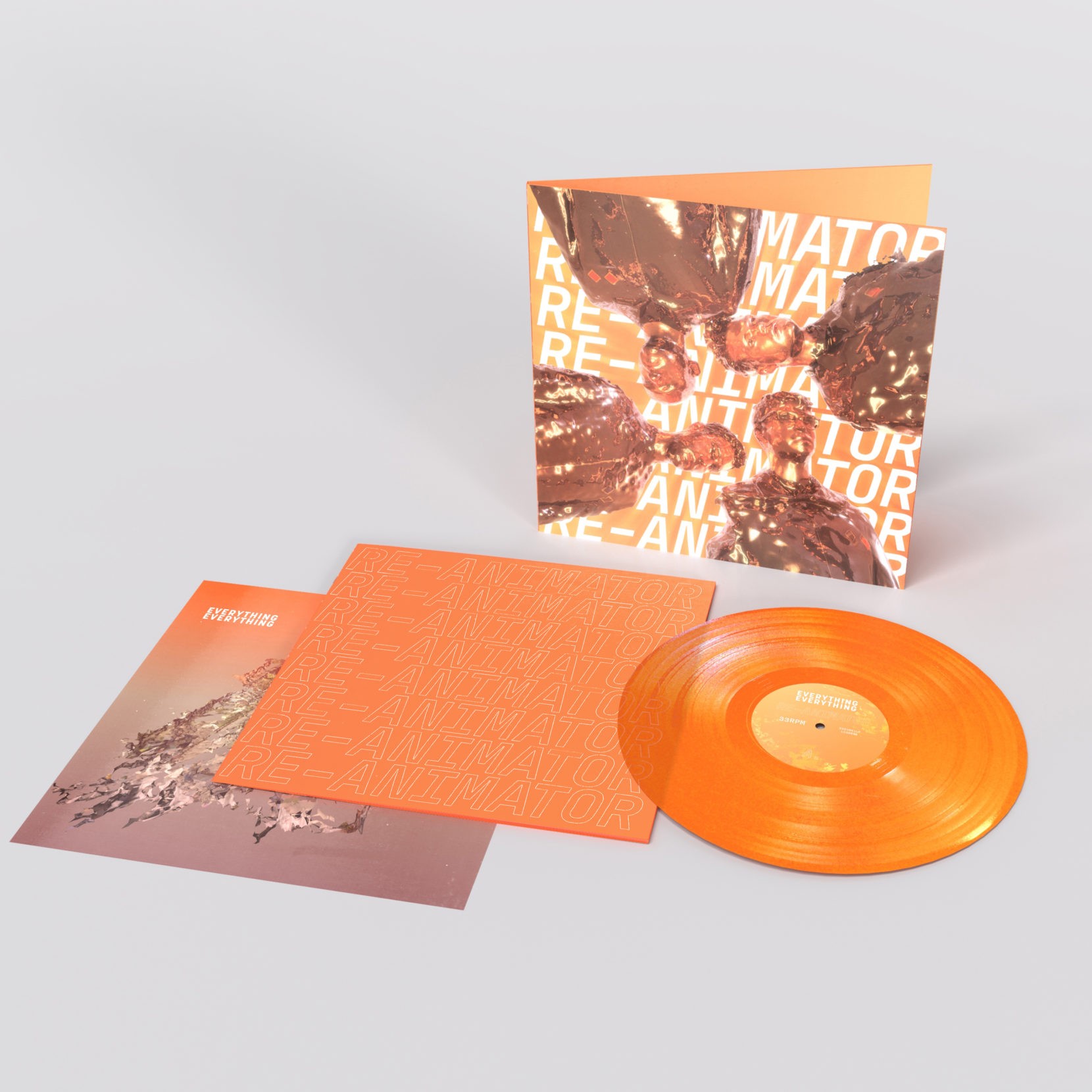 ``A shadowy beast that's sure to leave a mark.``
DIY Mag
Re-Animator packs global anxiety and paranoia into exquisitely crafted songs. A superb album.
Independent
Art-pop's enduring oddballs Everything Everything go widescreen on new album 'Re-Animator'.
NME